Don't just join the Bandwagon… Accelerate in Data Sciences
The ROI on sound Data Science investments is insanely high. Leaving money on table is never a good decision.  Building something valuable and sustainable needs high-quality implementation. Becoming a "me too" player without a competitive strategy is not going to help you. Faster and successful implementation of Data Science means faster to market and faster to money, but doesn't mean you forget quality.
Here are a few strategies to accelerate quality Data Science implementation:
Hire a Chief Data Scientist
Finding the right leader is going to be a key factor to build your Data Science competency. Sounds easy, but the way this field is growing, it's not going to be that straightforward. Here are the reasons why:
Your Chief Data Scientist should know your business extremely well.
He or she should be an expert in the statistics of Data Science, and should have already solved three or four big ticket business problems.
He or she need not be a techie, but should have exposure to various technologies in the market.
He or she should be a leader, with a proven history of managing high-performing teams, preferably in the field of Data Sciences.
Academic excellence, such as having a PhD in the field of Data Sciences, will definitely help.
Once you hire the right person, develop a business strategy with them and a roadmap of what areas to address to build a sustainable, competitive advantage. Your Chief Data Scientist also needs to think of tactical issues, such as quick wins, a hiring plan, a budget, ROI measurement, and so on. Build your strategy in such a way that it is foolproof, but also, if you fail, make sure you fail quickly and learn from the mistakes.
Get External Help
I am not saying to get external help as a provider of Data Science services, but I am saying this as an advocate of high quality Data Science implementations. Like any other evolving technology domain, the field of Data Sciences is complex, exhaustive and expensive. While the ROI is huge, hiring full-time, accomplished Data Scientists is not going to be cheap. There is an imbalance between supply and demand.  Going for external help will accelerate your implementation and mitigate the risk of failure. You have the option of starting with small investments, with limited scope and quick turnaround times (say 3 to 6 months). Expand your investments after ensuring that this is a good use of money and a good strategy. Make sure the provider has enough credentials to support Data Science competency.  They will be part of your organization's holdings for its own competitive advantage.
Use a Solution Accelerator Approach
Solution Accelerators are quasi-products which are (as the name says) designed to accelerate a solution implementation. There is no off-the-shelf product in the field of Data Sciences, and I doubt if there is going to be a plug-and-play Data Science product in the future. However, with the help of Solution Accelerators, you achieve the following:
• Accelerate implementation
• Faster time to market and money
• Have proven and tested solutions that have already worked for other business cases
• Have open methods, because they are customizable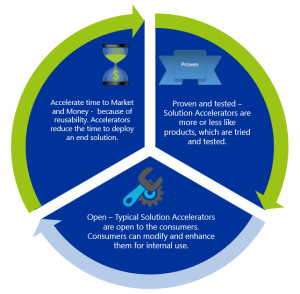 Hiring full-time employees and building in-house competency is a suitable strategy for a long-term approach. However, getting external help and using a Solution Accelerator approach will accelerate your Data Sciences and Big Data implementations. Combining all three strategies is probably the wisest way to approach building Data Sciences competency.
Wikipedia: Google started selling a prototype of Google Glass to qualified "Glass Explorers" in the US on April 15, 2013. For a limited period for $1,500, before it became available
We had an Informative, engaging and interactive session with Shrikanth Palkar on Techidesi. We talked about Enterprise Architecture in general and practical application of Enterprise Architecture to modernize existing platforms.